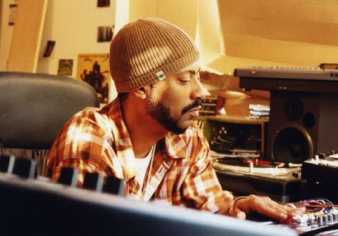 hip-hop, jazz, funk
I'm a fan
Madlib (Mind Altering Demented Lessons In Beats) (born Otis Jackson Jr. on October 24 1973 in Oxnard, California, United States) is a California-based DJ, multi-instrumentalist, rapper, and music producer. Known under a plethora of pseudonyms, he is one of the most prolific and critically acclaimed hip hop producers of the 2000s and has collaborated with myriad hip hop artists, including The Alkaholiks, Mos Def, De La Soul, Ghostface Killah, Talib Kweli, A.G., MF DOOM (as Madvillain), and the late J Dilla (as Jaylib). Madlib describes himself as a "DJ first, producer second, and MC last," and he has done several projects as a DJ, mixer, or remixer. Alongside collaborators J Dilla and MF Doom, Madlib has been an influence on an upcoming generation of producers and musicians, many of which prefer Madlib's abstract styles.
Read more
Madlib tour dates 2014 U.S.
Madlib festivals
Nov 07, 2014 - Nov 09, 2014
Madlib does not currently have any concerts scheduled in U.S. in 2014. If you're a Madlib fan, there are similar bands with concerts coming up like Peanut Butter Wolf, J Rocc.
Other Madlib concerts
Past Madlib gigs in U.S.
Latest Madlib news
Madlib latest news, rumors and lineup confirmations.
There's currently no Madlib news. Stay tuned for updates and information
Comments
Reply sent!
There are no comments yet. Leave yours!